Bumblebees, Biologicals, and Blooms
October 10, 2019 8:00AM - 5:30PM
Koppert Biological Systems - Howell, MI Bordines Greenhouses - Grand Blanc, MI Carlson's Greenhouse - Fenton, MI
---
Contact: Jeremy Jubenville
Did you know... Koppert Biological Systems has a base of operations right here in Michigan? Would you like to come see it with us?
Join us on October 10 and you'll be able to:
- Check out their state-of-the-art bumblebee rearing facility
- Tour their quality control and distribution center
- Meet and chat with a few of their specialists
After lunch, we'll travel to a couple of fantastic local greenhouses to listen to their story, see some of the technology they employ, and hear about a few of their challenges.
Date
October 10, 2019
Cost
Free! Space is limited! Boxed lunch will be provided.
Shuttle service available for those in west Michigan that would prefer not to drive

Shuttle service (optional): $30.00/person
*minimum number of riders required, shuttle departs from Kalamazoo.
Agenda
8 a.m. - Depart from Kalamazoo
10 a.m. - Arrive at Koppert
11:30 a.m. - Lunch (likely sponsored by Koppert)
12:15 p.m. - Depart for Bordine's
12:45 p.m. - Arrive at Bordines
2:30 p.m. - Depart for Carlson's
3:30 p.m. - Depart for Kalamazoo
5:30 p.m. - Arrive in Kalamazoo
Target audience
This program is designed for anyone interested in greenhouse pest management, biological control, or commercial bee production. Prior knowledge and experience is helpful, but not necessary. Students are welcome!
Related Topic Areas
Agriculture, Allegan County, Barry County, Ingham County, Saginaw County, Shiawassee County, Genesee County, Tuscola County, Lapeer County, Van Buren County, Kalamazoo County, Calhoun County, Oakland County, Washtenaw County, Livingston County, St. Joseph County, Lawn & Garden, Floriculture & Greenhouse Crop Production, Nursery & Christmas Trees, Nursery
Get Directions
Related People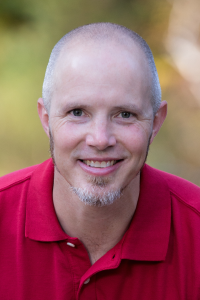 Jeremy Jubenville
269-384-8010
jubenvi3@msu.edu