CANR Lunch with the Leaders
October 1, 2021 1:00PM - 2:00PM
Zoom Webinar
---
Contact: Faith Brooks-Mason
Join Interim Dean Kelly Millenbah and other members of the college's leadership team during this signature alumni event during CANR's Virtual Reunion Week.
Learn about current updates, what's happening on campus (around the state and across the world), how our students are doing, and how you can help.
There will also be an opportunity for registrants to submit questions for the leadership team to address, including: Laura Bix, Doug Buhler, and Quentin Tyler.
Pre-registration required.
Related People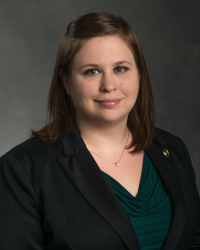 Faith Brooks-Mason
brook292@msu.edu
---