Capturing Our New Normal: A Michigan Teen Photo Project
May 1, 2020 - June 1, 2020 3 - 4 pm EST
Online via Zoom
---
Contact: Elizabeth Wiener , Brian Wibby , Jackelyn Martin
The Capturing Our New Normal: A Michigan Teen Photo Project will engage youth (ages 13-19) in a series interactive activities which will help them to:
build new relationships and friendships with a diverse group of teens from across Michigan
amplify youth voices in order to share their perspective, opinions and ideas with others on what is going well in their lives, and what could be better.
learn photography skills and take photos of what they are experiencing as we adjust to "new normal" lives under the impacts of novel coronavirus in our state and communities.
share and talk about their experiences with other teens and supportive adults about the ways that the novel coronavirus has and is impacting our daily lives.
Youth who participate in the project will be guided by experienced staff members from Michigan State University Extension's Children and Youth Institute. Our staff will lead and facilitate small groups of youth (8-10 youth per group) who will meet weekly April 13 - June 1, 2020 using the online Zoom meeting platform. During our weekly Zoom meetings, youth participants will learn basic photography skills and form relationships with other teens from across Michigan. Access to a digital camera is not required, youth will be able to participate in project successfully using the camera on a smartphone.

In between our weekly Zoom meetings, participants will take photos to document things in their life that are going well, and things that could be better, under the impact of the novel coronavirus. During Zoom meetings, staff will facilitate group conversations where youth participants will share their photos and talk about things that are happening in their lives and their community.

Youth participants will have the option of including their photos in an online photo gallery at the end of the project that will serve as a way for Michigan teens to share their experiences and voices as a way to educate others and advocate for positive changes in our communities and our state.

Participants will need to have internet access in order to participate in the project. Video conferencing in the Zoom meetings can be accessed via a computer, tablet, or smartphone with a camera and microphone. For those without high speed internet access that would allow for participating in a video conference on Zoom, a call in phone option will also be available in order to participate.

Parents/guardians of minors must fill out permission forms as part of the online registration process. Our first meeting will be Monday, April 13 from 3 - 4 p.m.
Related Topic Areas
Keweenaw County, Houghton County, Ontonagon County, Baraga County, Gogebic County, Iron County, Dickinson County, Menominee County, Delta County, Marquette County, Alger County, Schoolcraft County, Luce County, Chippewa County, Mackinac County, Emmet County, Charlevoix County, Cheboygan County, Otsego County, Presque Isle County
Get Directions
Related People
Elizabeth Wiener
906-387-2530
wienerel@msu.edu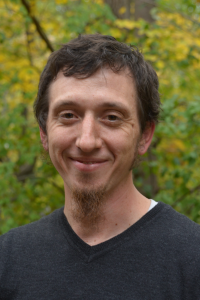 Brian Wibby
231-922-4621
wibby@msu.edu
Jackelyn Martin
734-222-3877
marti623@msu.edu