Caregiver Wellness Day Barry County
September 19, 2019 10:00AM - 2:00PM
Barry County Commission on Aging, 320 W. Woodlawn Ave., Hastings, MI 49508
---
Contact: Colleen Acker, 269-948-4856, CAcker@barrycounty.org
This is a free event for family caregivers of an adult living with dementia in Barry/Eaton County. Enjoy restorative activities, lunch and much more Hosted by the Barry County Commission on Aging.
This program is part of the Michigan Alzheimer's Disease Center Wellness Initiative and is led by Laura Rice-Oeschger, LMSW, and funded by the Michigan Health Endowment Fund. On-site coordinators of the Caregiver Wellness Day include staff from Michigan State University Extension – Dr. Dawn Contreras, Hanna Hotchkiss, Holly Tiret and Georgina Perry and Christi Demitz.
Registration is required no later than September 11, 2019. For more information or to refer participants, please contact: Colleen Acker, Senior Center Coordinator, Barry County Commission on Aging
September 19, 2019 from 10:00 am - 2:00 pm 320 W. Woodlawn Ave. Hastings, MI 49058.
Get Directions
Related People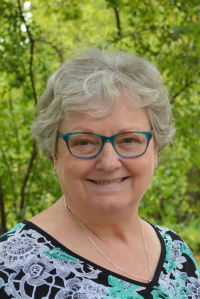 Holly Tiret
616-632-7893
tiret@msu.edu