CEC Octoberfest Lunch and Learn
October 12, 2021 11:30AM - 12:30PM
Registration Deadline: October 12, 2021 - 12:45PM
---
Contact: Katherine Jamieson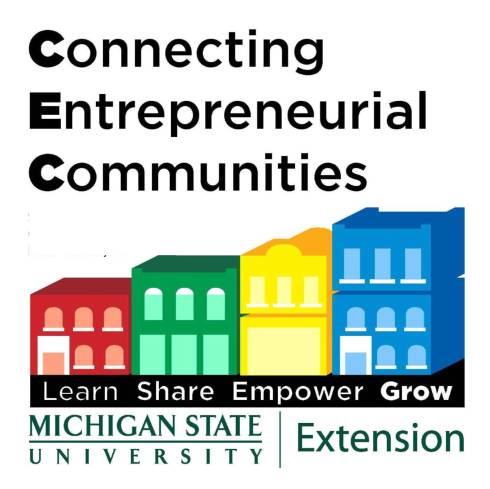 This is the third session offered during the Connecting Entrepreneurial Communities Octoberfest Virtual Lunch and Learn series. Join other like-minded community leaders as we learn about innovative programs and resources, share best practices and ideas, empower ourselves and others to assist entrepreneurs to grow our local communities at the annual Connecting Entrepreneurial Communities (CEC) Conference brought to you by Michigan State University Extension. Sessions are offered every Tuesday and Thursday in October from 11:30 am-12-30 pm. EST. Conference registration includes all 8 breakout sessions for one low price of $20.
Tuesday, October 12: Next Steps in Resiliency: Design to Prevent Crime
Crime can impact our downtowns, public spaces, and neighborhoods every day. This session will review criminal tendencies and analyze how our built environment invites or prevents crime. Attendees will gain an understanding of Crime Prevention Through Environmental Design (CPTED).
Presented by: Harmony Gmazel, AICP, Government and Community Vitality Planner, MSU Extension
For more conference details and session descriptions:
To register for the conference, click the button below.
---