CEC Octoberfest Lunch and Learn
October 19, 2021 11:30AM - 12:30PM
Registration Deadline: October 19, 2021 - 12:45PM
---
Contact: Katherine Jamieson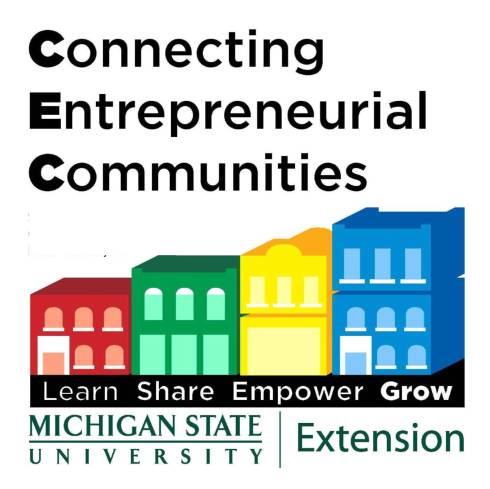 This is the fifth session offered during the Connecting Entrepreneurial Communities Octoberfest Virtual Lunch and Learn series. Join other like-minded community leaders as we learn about innovative programs and resources, share best practices and ideas, empower ourselves and others to assist entrepreneurs to grow our local communities at the annual Connecting Entrepreneurial Communities (CEC) Conference brought to you by Michigan State University Extension. Sessions are offered every Tuesday and Thursday in October from 11:30 am-12-30 pm. EST. Conference registration includes all 8 breakout sessions for one low price of $20.
Tuesday, October 19: Farming: A Strategy for Community Resilience
Farms can be an afterthought when communities plan for business development and economic success. With more growers focusing on local markets and/or providing agritourism experiences, it is increasingly the case that what is good for farms is good for towns and cities. Learn how to strengthen ties and support this important business sector.
Presented by: Wendy Wieland, MSU Extension and MSU Product Center
For complete conference details and session descriptions:
Register for the conference by clicking the button below.
---