Chronic Pain PATH
July 31, 2019 - September 4, 2019 Wednesdays 2 p.m. - 4:30 p.m.
Clinton County Medical Center, 1005 S. US 27, Suite 100, St. Johns, MI 48879
---
Contact: Tri-County Office on Aging, 517-887-1465 (registration) or Abigail Cudney, ajcudney@msu.edu, 989-224-5251 (information)
Date
Wednesdays, July 31 – September 4, 2019 2:00 – 4:30 pm
Description
Tri-County Office on Aging invites you to participate in a 6-week workshop called Chronic Pain PATH (Personal Action Toward Health) Michigan's version of the award-winning Stanford University Chronic Pain Self-Management Program. Chronic Pain PATH workshops are offered to learn about…
The Mind-Body Connection and Distraction Techniques
The Moving Easy Program
Better Breathing and Relaxation Body Scan
Fatigue Management - Dealing with Depression and Positive Thinking
Communication Skills
Healthy Eating
Goal Setting, Decision Making, Problem Solving….and more!
Cost
This workshop is free. Funding to support this workshop is provided by Michigan State Medical Society Foundation.
Registration
To register, call Tri-County Office on Aging at 517-887-1465.
Related Topic Areas
Community, Food & Health, Clinton County, Eaton County, Ingham County, PATH, My Way to Wellness, Making Healthy Choices, Conflict Resolution, Aging, Caregiving, Managing Relationships, Chronic Disease, Healthy Relationships, Nutrition, Physical Activity, Weight Management, Workshops & Series, Stress Less with Mindfulness
Get Directions
Related People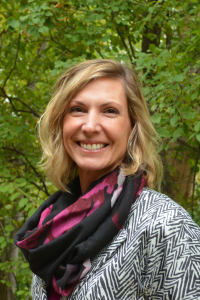 Abigail Cudney
(517) 432-7686
ajcudney@msu.edu