Clare County 4-H September Activity Kits
September 30, 2020
---
Contact: Alexandria Schunk
Clare County 4-H Activity Kits are self-paced at home activities for youth 4-H age 5 to 19 as of Jan. 1, 2021. Most supplies will be included in the box and a small amount of supplies will need to be purchased by the family - most of which you probably already have at home! Families can chose between an Art & Crafts or STEM (Science Technology Engineering and Math) themed box, or both!

Art & Crafts
Origami Clover

Stained Glass (paper) Apple

20 Minute Tote
STEM
Garden in a Glove

Marshmallow Catapult

Make the Best Chocolate Chip Cookie
Cost: $5 for each box payable by credit card
Payment is non-refundable after Sept. 22, 2020

Families are encouraged to pick up their boxes at the Clare County MSU Extension Office, however, there is a shipping option.

Parents or guardians of participating youth will be asked to join a closed private Facebook group where they are encouraged to post videos or pictures of the youth's completed projects. Youth age 13 and up may join the Facebook group, however, youth 12 and younger are not permitted to join the group but their parent/guardian can join on their behalf.

All participating youth will need to register as a 4-H member which there is no cost to for the 2020-2021 4-H year.

Made possible by the Clare County 4-H Council and the 4-H Participation Fee fund.
Related People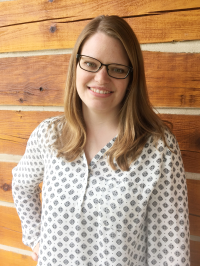 Alexandria Schunk
schunkal@msu.edu
---