Community Vibrancy Project Webinar
September 18, 2019 1:00PM - 2:30PM
---
Contact: Michelle Rutty, Lissy Goralnik, Jessica Brunacini
The Michigan Department of Environment, Great Lakes, and Energy (EGLE), Office of the Great Lakes (OGL) is hosting a webinar to present the results of a project to develop a mechanism for better understanding and measuring changes in community vibrancy catalyzed by water resource restoration and waterfront revitalization. The project was funded by the Michigan Great Lakes Protection Fund and was completed by two research teams from Michigan State University's Institute for Water Resources and Department of Community Sustainability.
As Michigan communities are reorienting toward the waterfront and reestablishing relationships with their water resources, EGLE is interested in understanding how investments in water restoration and waterfront enhancement projects are changing the way people feel about their community and its future. This project developed standard, easily transferable metrics for measuring and communicating the effect of water restoration projects on community vibrancy.
The webinar will include presentations from the project's two research teams. Dr. Michelle Rutty, Dr. Allison Goralnik, and PhD student Jessica Brunacini will discuss the case studies they conducted in Alpena, Port Huron, Manistee, and Sault Ste. Marie. These case studies provided insights on the characteristics that enable communities to successfully plan and implement water restoration projects as well the types of impacts these projects have on community vibrancy. Dr. Michael Thomas and Jeremiah Asher will present on their process to identify metrics and indicators to measure these characteristics and explain how the analytical model was created. The webinar will also explain how the dashboard can be used by state, regional and local governments, community planners and development agencies, nongovernmental organizations, and others to help identify the characteristics of communities that enable them to successfully identify, plan, and implement waterfront restoration and revitalization projects. This information can be used to determine which capacity investments will have the largest transformational potential and the greatest impact on community vibrancy.
Related People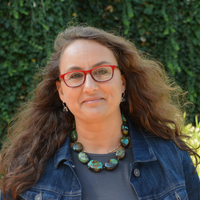 Lissy Goralnik
517-353-3562
goralnik@msu.edu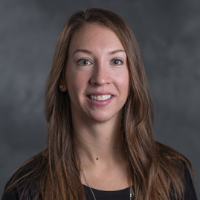 Michelle Rutty
517-353-9501
mrutty@msu.edu