Cooking for One - Southeast Michigan
January 4, 2021 - February 8, 2021
online via zoom
---
Contact: For more information, contact Vickie Pfeifer at pfeiferv@msu.edu or (517) 264-5303 or Angela Tate at maniaci8@msu.edu or (517) 788-4292.
Mondays (six lessons)
January 4, 11, 18, 25, and February 1, 8, 2021
1:00 to 2:00 p.m.
Online via Zoom

Whether you're living on your own for the first time, a single college student, a hard-working adult, or a senior on your own, cooking for one can be fun!
Over the course of six,1-hour online lessons, you will:
Learn ways to make cooking for one simple and enjoyable
Discuss helpful tips and tricks to making healthy choices, like eating well and being active
Practice planning and shopping strategies for healthy eating
Discover new recipes designed for one or two
This series is offered at no cost to the participant.

Registration is intended for Michigan residents. Extension services are available in every state, and we encourage you to reach out to your local network for similar programming. These courses will all be held virtually, utilizing Zoom. You will receive additional information for Zoom before the program begins.
MSU Extension nutrition and physical activity programs provide participants with tips and tricks to include healthy choices into any lifestyle and budget. Our nutrition programs are funded by the Supplemental Nutrition Assistance Program – Education and the Expanded Food and Nutrition Education Program. Both programs aim to reach limited resource audiences, who are eligible for one or more of the following programs: Free/reduced school lunch; Food Distribution Program on Indian Reservation (FDPIR), Head Start, SNAP Bridge Card/EBT, WIC, and other assistance programs. We aim to have at least half of every class qualify by income.


Related Topic Areas
SNAP-Ed, Family, Making Healthy Choices, Diabetes, Chronic Disease, Food Budgeting, Nutrition, Weight Management, Food & Health, Cooking Matters, Safe Food = Healthy Kids
Get Directions
Related People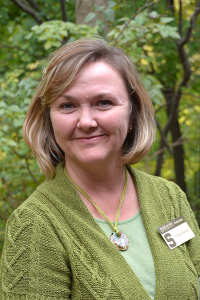 Vickie Pfeifer
pfeiferv@msu.edu
Angela Maniaci
maniaci8@msu.edu
---