Cooking Matters for Adults
August 7, 2019 - September 11, 2019 Wednesdays 8/7 - 9/11 4 p.m. - 6 p.m.
Demonstration Kitchen at Sparrow Hospital 1215 E Michigan Avenue Lansing, MI 48912
---
Contact: Anne Sheltrown
Cooking Matters for Adults is a nutrition program where participants will learn how to eat healthy, cook and grocery shop on a limited budget. The program consists of six lessons, lasting two hours each. With the help of an experienced chef and nutrition educator, participants will gain the skills and confidence to make healthy, budget friendly meals for their family.
Each week, participants will receive take-home groceries, which they can use at home to practice a recipe they learned in class.

Please plan to attend all six classes.
Cost:
Free
Tina_Aug_CM_Adults_Flyer_-_EFNEP.pdf
Get Directions
Related People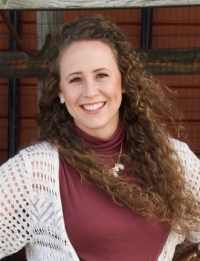 Anne Sheltrown
517-887-4574
SHELTRO4@MSU.EDU