Cool Cats Stressless with Mindfulness Online Series - Starting 02/11/2021
February 11, 2021 - March 11, 2021
Zoom
---
Contact: For more information or questions contact Tracie Abram at abram@msu.edu or Liana Pepin at deisenro@msu.edu.
Join us for five sessions via Zoom on a wide variety of strategies in mindfulness that lead to stress reduction:
Begin with the Breath
Mindful Eating
Mindful Walking and Thought Surfing
Be Kind to Your Mind
Laughter is good medicine
Stress Less with Mindfulness is a five-class series for teens, adults and seniors that introduces mindfulness concepts and practices to reduce stress and related symptoms. Mindfulness can be defined as paying attention in a particular way: on purpose, in the present moment and non-judgmentally. Research has shown that practicing mindfulness is effective in reducing stress-related symptoms such as worry, depression and physical tension, and may be helpful in managing chronic conditions such as cardiac disease and diabetes. By offering teens, adults, and seniors alternative ways of relating to everyday life experiences, including thoughts, emotions, physical sensations and events, Stress Less with Mindfulness teaches and encourages the use of mindfulness self-care skills to help one feel better and enjoy life more.
Dates: February 11, 18, 25, March 4, 11

Cost: FREE
Related People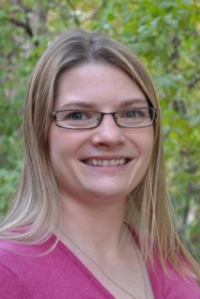 ---