CANCELED: Core Manual/RUP Review - Coldwater, MI
April 7, 2020 7:45AM - 1:00PM
Branch County MSU Extension 570 Marshall St., Suite C Coldwater, MI 49036
---
Contact: John Stone
THIS EVENT HAS BEEN CANCELED DUE TO MSU'S RESPONSE TO THE NOVEL CORONAVIRUS.
READ MORE ON THE MSU 2019 NOVEL CORONAVIRUS WEBSITE.
The hyperlink should link to: https://msu.edu/coronavirus/.
Schedule:
Registration and check-in 7:45 a.m. - 8:15 a.m.
Program 8:15 a.m. - 12:15 p.m.
MDARD Exams start at 1 p.m.
Prepare for the MDARD Core Pesticide Applicators Certification exam with this review session. The four-hour review covers the 12 chapters of the National Pesticide Applicators Certification Core Manual. The review is held in the morning and the MDARD exams are given that afternoon. Four Recertification/RUP credits in either Private or Commercial Core are also available for those already certified and seeking renewal by seminar credits. We recommend participants read and study the Core Manual before attending the review. Copies may be ordered from https://npsecstore.com/pages/michigan. County Extension may also have copies available. Please call for ahead availability.
Seats for the MDARD exam must be made in advance online or by calling 800-292-3939. The cost of the review session is separate from the MDARD exam fee. Those taking the exam must bring a separate check made payable to the State of Michigan. The cost for the Private exam is $50.00 and the Commercial Exam is $75.00.
Fee for the Manual Review is $20.00. Cancellations received after April 6, 2020 will incur a $10 cancellation fee.
Payment with Credit Cards ** IMPORTANT** - Billing information entered must match the cardholder's statement information for address.
Related Topic Areas
Natural Resources, Berrien County, Cass County, Kalamazoo County, Calhoun County, Branch County, Landscaping, Nursery & Christmas Trees, Turf, Fruit & Nuts, Field Crops, Integrated Pest Management, Agriculture, St. Joseph County, Van Buren County
Get Directions
Related People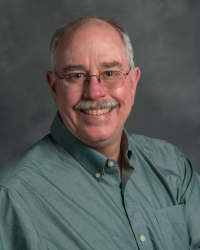 John Stone
517-353-5134
stonejo2@msu.edu