Cover Crops & Forages Field Day
September 24, 2019 10:00AM - 3:00PM
Farm Fields of Rich D'Arcy and Ryan Shaw near M-53 / M-46 (2 Miles North of M-46/M-53 intersection and 1/4 Mile West on Upper Rd.)
---
Contact: Philip Kaatz
There is no charge for this program
Lunch, refreshements and portable restrooms available for all participants


Pre-registration is required!
The Field Day will feature:
Demonstration plot following wheat, planted to 36 individual cover crops and 6 cover crop mixes
Interseeded cover crop mixes into corn (control, winter-kill mix, winter-hardey mix) planted at the V5 growth stage. Dr. Karen Renner discusses the research trial scope and possible outcomes.
Is there potential for cover crops to decrease soybean cyst nematode? Dr. George Bird discusses this cover crop demonstration.
Rainfall simulator to demonstrate soil health concepts - featuring the MSU Extension Cover Crops Team
Cover crop education by MSU specialists on species, soybean cyst control, plus education on the termination of interseeded cover crops
Interseeding equipment demonstration
Forage Education by Dr. Kim Cassida, MSU Forage Agronomist on the use of cover crops as emergency feed or an annual forage for livestock.

A tent will be available in case of inclement weather.

To insure lunch: Please Pre-Register!!
Get Directions
Related People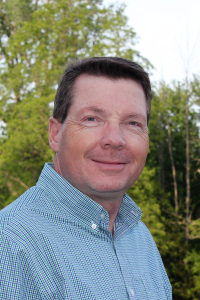 Philip Kaatz
810-667-0341
kaatz@msu.edu