Cover Letters and Resumes Made Easy Webinar
January 16, 2019 4:00PM - 6:00PM
Your computer
---
Contact: Kathy Jamieson, jamies13@msu.edu, 586-469-6093
Start your year off right and be better prepared for the opportunities that come your way. Take stock of your experience, achievements, skills and interests. Putting them in writing, can help you secure a job, open a door of opportunity, or win you an award. This workshop will help teens build a resume from their classes, clubs, volunteer activities, and skills even if you have limited paid work experience. Get a step-by-step guide for creating a resume that will highlight skills employers are looking for and will get you noticed by 4-H State Award judges! Bring your current resume, get ready for a makeover and discover how to format it so you highlight your strengths.
A cover letter should accompany every resume. Learn how to introduce yourself impressively and how to craft a cover letter that will grab the reader's attention. Many resources will be shared. Plus you get to see successful samples!
Register now for webinars offered in January.
Monday, Jan. 14, 2019 4 - 6 p.m.
Wednesday, Jan. 16, 2019 4 - 6 p.m.
A webinar link will be provided once you register.
Registration is limited to 25 participants per session, so don't delay!
Related Topic Areas
Macomb County 4‑H, Bay County, Lapeer County, St. Clair County, Oakland County, Macomb County, 4-H Community Service & Service Learning, Monroe County, 4-H Scholarships & Recognition Program, 4-H Advisory Group Support, 4-H Communications, 4-H Careers & Entrepreneurship, 4-H
Event Location
Main Office Location: 21885 Dunham Road Verkuilen Building #12 Clinton Township, MI 48036 Thompson Community Center: 11370 Hupp Avenue Warren, MI 48089
586-469-5180-Main Office, 586-469-7614-Thompson Community Center
Get Directions
Related People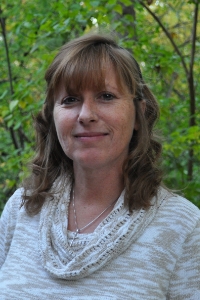 Katherine Jamieson
586-469-6093
jamies13@msu.edu