CSUS Advanced Degree Ceremony: Spring 2021
May 8, 2021 10:00 AM
Zoom
---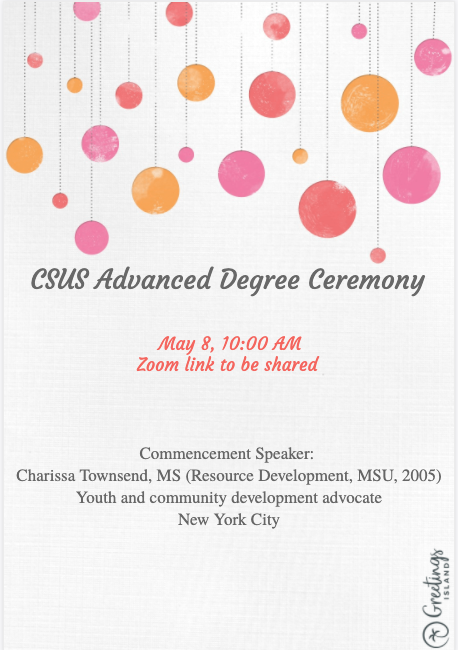 Please join us for a virtual CSUS advanced degree graduation ceremony!
We will have a special commencement address from Charissa Townsend, who earned her master's in Resource Development (precursor to CSUS) in 2005. Charissa directs youth programs for the city government in New York.

More details about the program are forthcoming.
---