CSUS Graduate Student Awards Ceremony
March 26, 2021 12:00PM - 1:00PM
Zoom
---
Contact: John Kerr , Gail Vander Stoep
Please join us March 26 for the CSUS graduate awards ceremony.
We will honor the 2021 endowed award winners:
George and Nancy Axinn International Scholarship: Adam Lyman (CSUS)
Jon F. Bartholic Ensuring the Future of Michigan's Natural Resources Award: Brockton Feltman (CSUS)
Gilbert W. Mouser Memorial Scholarship: Gelica Forde (STPAM)
Milton H. Steinmueller Fellowship in Natural Resources and Environmental Policy: Maria Alejandra Garcia (CSUS) and Morgan MathisonSlee (CSUS)
Malcolm & Ann Kerr Award for Excellence in Scholarship: Tatiana Iretskaia (STPAM)
Harriette B. Sherman Scholarship in Recreation and Tourism Systems: Tatiana Iretskaia (STPAM)
We will also recognize current C.S. Mott Pre-doctoral Fellows for this year.
Related People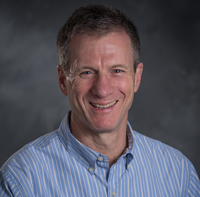 Gail Vander Stoep
vanders1@msu.edu
---