CANCELED: Cultivate Michigan Marketplace 2023 - Alpena
March 16, 2023 4:00PM - 6:00PM
Registration Deadline: March 2, 2023 - 12:00AM
Alpena ISD Central Office , 2373 Gordon Road, Alpena MI, 49707
---
Contact: Garrett Ziegler, Megan McManus, Mariel Borgman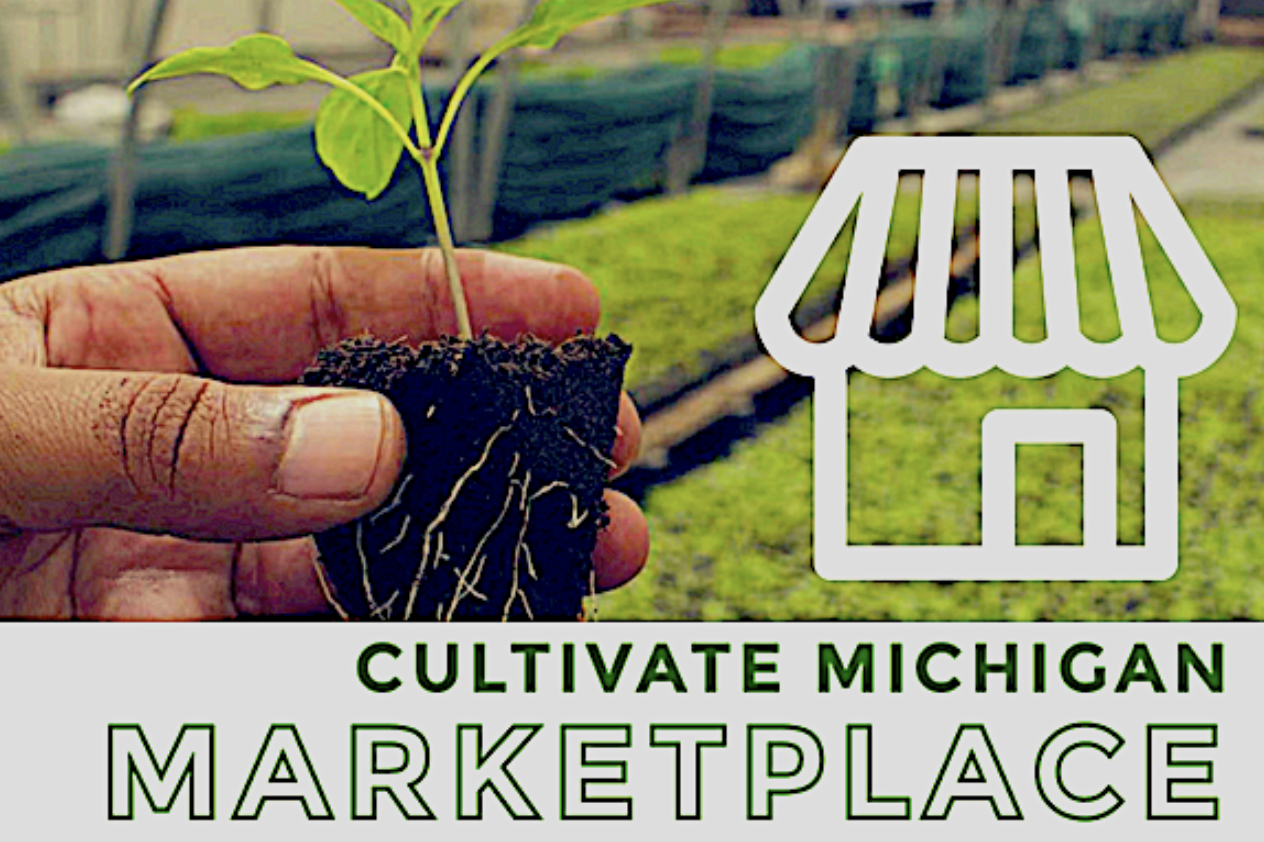 These networking events are an opportunity for local and regional food suppliers and institutional food service buyers to connect around local food!
Who should participate?
10 Cents a Meal grantees

from previous years and schools and ECE sites intending to participate in 2022-23.

Other institutional food service buyers - such as schools, hospitals, colleges, senior facilities, etc.

- interested in purchasing local food products from farmers and vendors in their region.

Farmer and food suppliers

interested in selling local foods to institutional food buyers in the region. Farmers, food hubs, processors and distributors of any scale are welcome.

Note that not all institutions use products developed by makers (ex. pre-made desserts, canned salsa), so it is important to consider if your products are right for a Marketplace event.

 
Wh

ere and when are the next marketplace events?
Register now for one or more of these meet-the-buyers-style events. They are free to attend, but space is limited and registration is required.
CANCELED : ALPENA
Thursday, March 16, 4:00 – 6:00 pm
Alpena ISD Central Office
2373 Gordon Road, Alpena MI, 49707
Co-Host: NEMI Healthy Food Project
Register by March 6, 2023
Other events:
DETROIT
Monday, March 6, 4:00 – 6:00 pm
Eastern Market Shed 5
2934 Russell St, Detroit, 48207
Co-Host: Eastern Market
Registration closed. Walk-ins welcome.
ANN ARBOR
Monday, March 20, 4:00 – 6:00 pm
St. Joseph Mercy Ann Arbor
Exhibition Room and Auditorium
5305 Elliott Dr, Ypsilanti, MI 48197
Co-Hosts: The Farm at Trinity Health and MSU Extension
Register by March 10, 2023
FLINT
Thursday, March 23, 4:00 – 6:00 pm
Flint Fresh Food Hub
3325 E Court St, Flint, MI 48506
Co-Hosts: Flint Fresh Food Hub and MSU Extension
Register by March 17, 2023 (Deadline extended!)
How the event

s

work:
It's a mix between speed-dating and a trade show!
Cultivate Michigan Marketplace events are unique because they focus on meeting the needs of institutional food service buyers. Each event is regional in scope and intended for institutional buyers , farmers, and food suppliers of all scales. Institutional buyers will be stationed at tables around the room, and suppliers will rotate to meet with buyers of their choice. Light refreshments will be provided along with plenty of time to mix and mingle!
Participation is open to institutions of all types. 10 Cents grantees, both schools and ECEs and past and future participants, are especially encouraged to attend. These events are free for institutional buyers, farmers, and food suppliers to attend, but space is limited and registration is required.
Register for one or more of these events at https://bit.ly/Marketplaces2023
If you have any questions about the registration form, please contact Megan McManus at mcmanu60@msu.edu. Please contact Mariel Borgman at mborgm@msu.edu or Garrett Ziegler at zieglerg@msu.edu if you have questions about an event, including if it is the right fit for you, or do not wish to have any of the below information shared at an event. 
These events are brought to you by the Michigan Farm to Institution Network, Michigan Department of Education and local co-hosts for each event. They are made possible through a MDARD Specialty Crop Block Grant and generous funding from the W.K. Kellogg Foundation. The Michigan Farm to Institution Network is coordinated by the MSU Center for Regional Food Systems with support from MSU Extension.
Registration for this event has closed.
Get Directions
Related People
---