Data Literacy for Community Development Webinar Series
September 19, 2019 - December 12, 2019 Thursdays 9/19, 10/17, 11/14, 12/12 11 a.m. - 12 p.m.
---
Contact: Mohammad Yusri Jamaluddin
The Data Literacy for Community Development Webinar Series is designed to empower community leaders and public officials with data literacy skills applicable to various community development aspects.
Using Zoom Webinar, the series will provide an overview of skills from basic data collection to analysis and visualization. Webinars will be conducted monthly from Sept. to Dec. 2019. Participants are able to register individual sessions, or all four at once for a discount. All registrants will have access to materials and a recording of each session.
1) Utilizing Census Data for Research and Analysis (11 a.m. - 12 p.m. | Sept. 19)
The American Fact Finder is a great tool to obtain US Census data for research. Navigating the website can be difficult and confusing for beginners. This webinar provides an overview of ways to utilize the different tools available on the website for data collection. The session will go through an introduction to the US Census, navigating the American Fact Finder website, as well as an instructional guide to downloading and preparing spreadsheets using the American Community Survey (ACS) data for research.


2) Data Visualization and Dashboard Design with Tableau Public (11 a.m. - 12 p.m. | Oct. 17)
Tableau Public is a free data visualization software that enables the transformation of spreadsheets into interactive charts, maps, and creative visuals. This session will provide a hands-on guide to transforming spreadsheets into captivating visuals using Tableau Public. The webinar will also expose participants with the process of developing insightful data dashboards that persuade, communicate, and inspire audiences.

See sample Tableau dashboard: Opportunity Zone Dashboard


3) Communicating Data with ESRI Story Map (11 a.m. - 12 p.m. | No. 14)
ESRI Story Map is a powerful communication tool that combines maps, media, and storytelling into one interactive product. Story Maps allow provides users the ability to develop interactive products that enable the audience to be immersed in the narrative, interacting with maps and visualizations along the way. This session elaborates on how community leaders can turn paper reports into attractive story maps that effectively communicates data and narrative to their audiences. The session will go through an introduction of story maps, how to visualize data into story maps, as well as some examples of how communities have used story maps to communicate effective information.

See sample Story Map: Crowdfunding in Michigan


4) Harnessing Peer Review Sites for Tourism & Business Development (11 a.m. - 12 p.m. | Dec. 12)
Peer review sites like Tripadvisor and Yelp are a home to some of the most untapped resources online. Data gathered from online reviews can be very useful in understanding consumer sentiments and overall online presence. This session will discuss the different ways communities can leverage peer review sites to monitor sentiments and gather input for development. The session will also present case studies of how communities use peer review sites to assist in decision making, especially in tourism and business development. Part of this webinar will explore how to mine data from the sites using R; a free software environment for data analysis.


Presenter
Yusri Jamaluddin is an Extension Data Specialist with the Community, Food, and Environment Institute. He has a M.Sc. in Business Analytics from Rensselaer Polytechnic Institute and a Master of Public Policy from Michigan State University. Yusri is a Certified GIS Professional with a passion for data analysis and visualization. He utilizes Tableau and ESRI's mapping suite for analysis on topics ranging from tourism development, survey analysis, city strategic planning, to natural resources.
Related People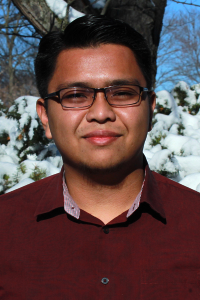 Mohammad Yusri Jamaluddin
517-432-7618
jamaludd@msu.edu