Diabetes Personal Action Toward Health (PATH)
April 16, 2019 - May 21, 2019 10:30 a.m. - 1 p.m.
104 E. Main Street Fremont, MI 49412
---
Contact: Naomi Hyso
The free, six week course runs on Tuesdays from April 16 - May 21, 2019 from 10:30 a.m. - 1 p.m. at:

Fremont Area District Library
104 E. Main Street
Fremont, MI 49412

The Diabetes - PATH (Personal Action Towards Health) workshop is a six-week workshop designed to provide the skills and tools needed by people living with Type 2 diabetes to improve their health and manage their symptoms. As a result, participants are better equipped to face the daily challenge of living with diabetes. Two trained leaders conduct the workshop (one or both also live with Diabetes).

Topics will include:
How to deal with the symptoms of diabetes, fatigue, pain, hyper/hypoglycemia, stress, and emotional problems such as depression, anger, fear and frustration.
Learn about exercise for maintaining and improving strength and endurance
Healthy eating, meal planning, label reading
Appropriate use of medication
Working more effectively with health care providers
Participants will make weekly action plans, share experiences, and help each other solve problems they encounter in creating and carrying out their self-management program.
Related Topic Areas
Food & Health, Chronic Disease, Diabetes, Lake County, Oceana County, Newaygo County, Muskegon County, Mecosta County, Kent County, Montcalm County, PATH
Get Directions
Related People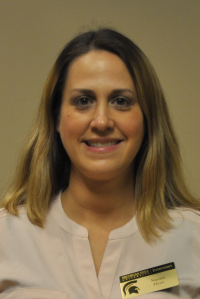 Naomi Hyso
231-845-3362
hysonaom@msu.edu