Diabetes Personal Action Toward Health (PATH)
February 18, 2021 - March 25, 2021
Zoom
---
Contact: For more information, contact Laura Anderson at ander359@msu.edu.
Thursdays, Feb. 18 - March 25, 2021
10 a.m. - 12 p.m. EST.
Zoom
This is a six week course. Please plan to attend all sessions, including an information session February 11, 2021 from 10 a.m. - 12 p.m. EST also via Zoom.
The Diabetes - PATH (Personal Action Towards Health) workshop is a six-week workshop designed to provide the skills and tools needed by people living with Type 2 diabetes to improve their health and manage their symptoms. As a result, participants are better equipped to face the daily challenge of living with diabetes. Two trained leaders conduct the workshop (one or both also live with Diabetes).
Topics will include:
How to deal with the symptoms of diabetes, fatigue, pain, hyper/hypoglycemia, stress, and emotional problems such as depression, anger, fear and frustration.

Learn about exercise for maintaining and improving strength and endurance

Healthy eating, meal planning, label reading

Appropriate use of medication

Working more effectively with health care providers

Participants will make weekly action plans, share experiences, and help each other solve problems they encounter in creating and carrying out their self-management program.
Related People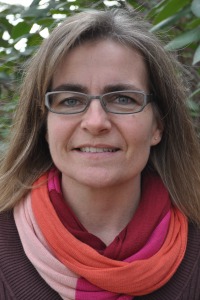 Laura Anderson
ander359@msu.edu
---