Digital Portfolio 4H SPIN Club
August 31, 2021 - September 16, 2021 4:00- 5:00 PM EST
Registration Deadline: August 31, 2021 - 03:00PM
4:00- 5:00 PM EST
---
Contact: Cameron Michaels, micha240@msu.edu Elizabeth Alderman, alderm21@msu.edu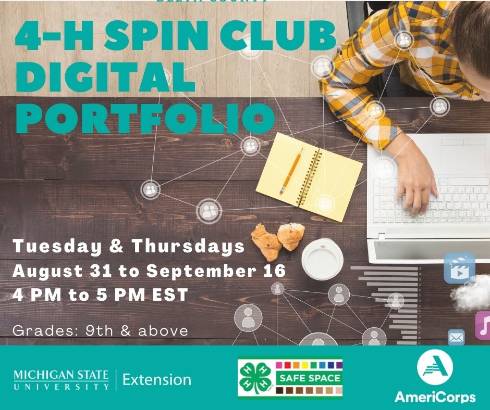 Do you want to express your creativity in the digital medium while you prepare yourself for the future?
Sign up for the 4-H Digital Photography SPIN Club and get some great experience with digital media!
This course is on line: a zoom link will be sent to you prior to the first meeting.

Working in PIXLR (a free program by Adobe) we will explore digital art, photo editing, portfolio development, and resume building through hands-on projects. AmeriCorps educators will lead 6 meetings.
Tuesdays and Thursdays from 4-5 p.m. EST from August 31 until September 16.
Open to youth in grades 9th and above.

Learn more and sign up at https://forms.gle/yb7W7K8Ur8ZCM9zg7 for this free class.

Registration for this event has closed.
Get Directions
Related People
Cameron Michaels
micha240@msu.edu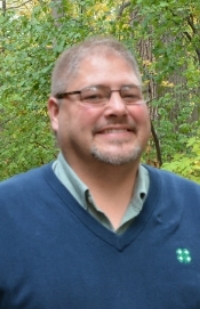 ---