Eat Healthy, Be Active
January 16, 2019 - February 20, 2019
Hasselbring Senior Center- 1002 W Home Ave, Flint, MI 48505
---
Contact: Liz Josaitis- 810-244-8511 or Josaitis@msu.edu
Eat Healthy, Be Active is a nutrition program where participants learn the skills needed to make healthy eating and regular physical activity a part of their lifestyle. This program consists of six lessons, lasting approximately one hour. Eat Healthy, Be Active promotes health and can help to reduce the risk of obesity and chronic disease.
Lessons include:
Enjoying healthy food that taste great
Quick, healthy meals and snacks
Eating healthy on a budget
Tips for losing weight and keeping it off
Making healthy eating part of your lifestyle
Physical activity: Key to living well Participants receive stretch bands for physical activity and a certificate of completion.
Class series are taught throughout the community, including but not limited to community centers, churches, schools and local MSU Extension offices. Group series are available if there are six to 15 people, and at least half of the group is Supplemental Nutrition Assistance Program (SNAP) eligible.
If you are interested in scheduling or participating in an Eat Healthy, Be Active program please contact Liz Josaitis at 810-244-8511 or Josaitis@anr.msu.edu
Related Topic Areas
Food & Health, Genesee County, Eat Healthy, Be Active, Food Budgeting, Nutrition, Physical Activity, Dairy, Fruit & Nuts, Wheat, Vegetables
Get Directions
Related People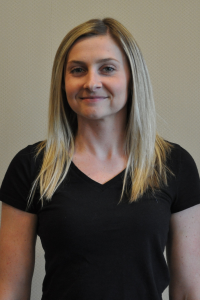 Elizabeth Josaitis
810-244-8511
josaitis@msu.edu