Eat Healthy, Be Active - Warren Plaza
November 18, 2020 12:00PM - 12:30PM - December 9th, 2021 on Wednesdays
Virtual - Zoom
---
Contact: MSUE Wayne County; msue.wayne@county.msu.edu; 313-494-4797
MSU Extension nutrition and physical activity programs provide participants with tips and tricks to include healthy choices into any lifestyle and budget. Our nutrition programs are funded by the Supplemental Nutrition Assistance Program – Education and the Expanded Food and Nutrition Education Program. Both programs aim to reach limited resource audiences, who are eligible for one or more of the following programs: Free/reduced school lunch; Food Distribution Program on Indian Reservation (FDPIR), Head Start, SNAP Bridge Card/EBT, WIC, and other assistance programs. We aim to have at least half of every class qualify by income.
Eat Healthy Be Active is a nutrition and physical activity program for adults. Participants learn the skills needed to make healthy eating and regular physical activity a part of their lifestyle. Over the course of 6 lessons, we will discuss:
• Reducing sugar, sodium, and fat
• Healthy drink options
• Healthy options as a lifestyle
• Increasing physical activity
• Healthy meals on a budget
Upon graduation of the class, you will receive a graduation certificate and incentives.
These courses will all be held virtually, utilizing Zoom. If you are interested in attending this course or another course like this, please contact: msue.wayne@county.msu.edu; 313-494-4797
Related People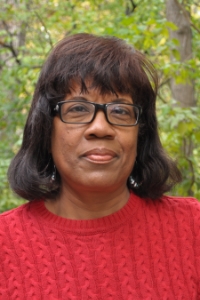 ---