Eaton County 4-H Photovoice Project Mondays and Thursdays
July 27, 2020 - August 13, 2020
Zoom Webinar
---
Contact: For information contact Kristy Oosterhouse at oosterh6@msu.edu or Rachel Ochylski atochylski@msu.edu.
The 2020 year has brought awareness, changes, challenges, and different experiences into our lives, including the impacts of novel coronavirus and protests surrounding systemic racism.

The Eaton County 4-H Photovoice Project creates space for youth to share their stories of their experiences during this year so far through the lens of their photography. Teens will have the opportunity for self-expression through a series of photography prompts, discussion with other Eaton County youth on the photos and issues, and bring awareness to their community about the issues that are affecting them during this time. All photography abilities and types of equipment for photos are welcome (will need to be able to upload photos to the GooseChase app).

Where: Group discussions will occur via Zoom. Photo submissions will occur via the Goosechase app in between discussions. There will be an opportunity for youth to select their photos to be displayed in a public online gallery after the series.

Ages: Youth ages 13 - 19. Space is limited (if the project hits capacity, we will create a waiting list for a second group).
Related Topic Areas
Related People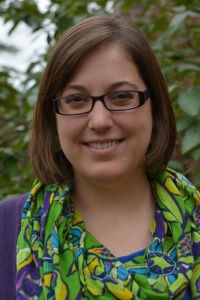 Kristy Oosterhouse
oosterh6@msu.edu