EmpowerU: Advocating Invasive Species Management and Natural Resource Conservation
February 15, 2021 - March 20, 2021
Virtual
---
Contact: For further information contact one of the instructors: Georgia Peterson, petersog@msu.edu; Julie Crick, crickjul@msu.edu; or Eric Walcott, walcott3@msu.edu.
Have you been working on a natural resource conservation issue--such as controlling invasive species--but feel compelled to do more? Taking part in the EmpowerU Program will move your invasive species work to the next level!
In this five-week course, woodland and shoreline owners, master volunteers, and natural resources professionals can grow their skills to meaningfully engage decision makers about natural resource issues. Through a series of self-paced online learning activities coupled with three online learning sessions, participants will:
Gain understanding of the roles and levels of government, and who to contact regarding natural resource management.
Learn to use skills such as influence, persuasion, framing, questioning and listening in interactions with decision makers.
Know where to find reputable information on the status of natural resources in your area.
Create an engagement plan and experience practicing it in a safe, peer-learning environment.
See yourself as a resource to decision makers on your chosen natural resource issue.
View engagement with decision makers as a norm and encourage others to do it.
Network with other people passionate to make a difference around natural resource conservation.
The cost for the series is $10, which includes access to all online sessions, handouts, and personal guidance to help build your own engagement plan.
Delivery Method: Online via a combination of self-paced modules and zoom check-ins
Time commitment: Participants will complete 8 online modules which should take about one hour each. There will be 3 (three) zoom webinars offered over the course of the program to keep everyone on track & answer any questions.
Recommended course timeline:
Week 1: Monday, February 15-Online modules 1 & 2
Week 2: Monday, February 22-Online modules 3 & 4
Zoom meeting check-in: Thursday, February 25 at 3:30-4:30 p.m. EST
Week 3: Monday, March 1-Online modules 5 & 6
Zoom meeting check-in: Thursday, March 4 at 3:30-4:30 p.m. EST
Week 4: Monday, March 8-Online modules 7 & 8
Week 5: Two hour 'capstone'
Zoom meeting: Saturday, March 20 at 9-11 a.m. EST
Technology requirements: You will need reliable internet access and a computer with an updated web browser. In addition, you will need a broadband internet connection (DSL or faster), and the ability to playback media content (for courses that include audio and video).
Supported operating systems and web browsers: D2Lruns on Windows, Mac, Linux, iOS, Android, or any other device with a modern web browser. We highly recommend updating to the newest version of whatever browser you are using as well as the most up-to-date Adobe Flash Player (version 10.1 or greater). Learn more about which browsers D2Lsupports here: Which browsers does D2Lsupport?
Word processing software such as Microsoft Word OR Google account for use with Google
Adobe Acrobat or another supported PDF reader.
Related Topic Areas
Natural Resources, Family Engagement, Agricultural Bioenergy and Energy Conservation, American Citizen Planner, Invasive Species, MSU Extension Citizen Planner Program, Conservation Stewards Program, 4-H Leadership, Citizenship & Service, Michigan 4-H Youth Conservation Council, Civic Engagement
Get Directions
Related People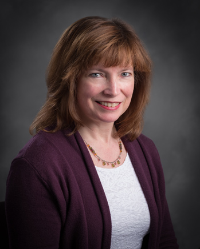 Georgia Peterson
petersog@msu.edu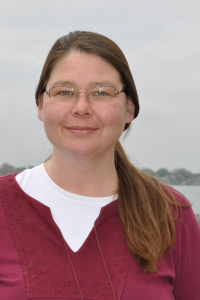 ---