Enroll now for IFLR fall 2020 and spring 2021 online courses
May 1, 2020 - September 4, 2020 EST
---
Contact: Mary Gebbia-Portice
It's time to plan your 2020-2021 academic year. Advance your career without putting your life on hold with IFLR's online food law courses. Talk to your employer about educational reimbursement opportunities.
This info will get you started. Please contact Mary Gebbia-Portice at iflr@msu.edu with questions about our programs or help with enrollment.
Click here for a full list of IFLR courses and when they are offered.
Click here to learn more about our online certificate programs.
Fall 2020 course offerings (courses run from September 2-December 18, 2020)
Spring 2021 course offerings (courses run from January 11-May 5, 2021)
Tuition
For planning purposes, tuition for the 2019-2020 academic year for non-Michigan residents, including international residents, was $3,021.00 USD per 3-credit course. All IFLR courses are 3-credits. Tuition for Michigan residents was $2,357.25 USD per 3-credit course. There may be a slight increase announced by MSU in June.
Related People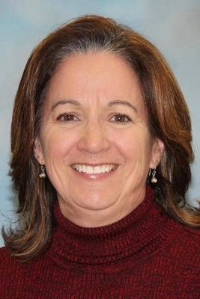 Mary Gebbia-Portice
517-355-8295