Everything Shooting Sports: a 4-H SPIN Club
June 15, 2021 - July 20, 2021
Registration Deadline: June 15, 2021 - 04:00PM
---
Contact: Mariah Kucera
Teens are invited to learn about Michigan's Shooting Sports Ambassador program! Join us as we learn, play, & chat with volunteers, guest speakers, and Michigan's own Shooting Sports Teen Ambassadors. In this SPIN Club, Everything Shooting Sports, youth gain knowledge about shooting sports disciplines, state and national events, and expand leadership skills to prepare them to best represent their club in 4-H Shooting Sports!

Club meets Tuesdays from 4pm-5pm EST
June 15th through July 20th, 2021
Kits with T-shirts & 4-H gear will be mailed to those who successfully complete the club.
Must be enrolled in 4-H Online to get access to this club -- and participation in this club may be in addition to your regular county club enrollment.
If you have any questions regarding the program please email Mariah Kucera (kucerama@msu.edu)
Everything Shooting Sports 4-H SPIN Club Goals:
*Learn about all 4-H shooting sports disciplines
*Discuss ways to promote your club and Michigan 4-H
*Practice networking with donors & sponsors
*Develop your "elevator speech"
*Learn about the National 4-H Shooting Sports Ambassadors Program
*Improve performance of fundamental shooting sports traits
SPECIAL ACKNOWLEDGEMENT: Club designed by 2020-21 Michigan Shooting Sports Ambassadors Kat E. from Dickinson County, and Peter R. from St. Joseph County. Both participated in the National 4-H Shooting Sports Ambassador program, which is an opportunity for Michigan shooting sports teen leaders. Learn more about this opportunity in this club!
Registration for this event has closed.
Related People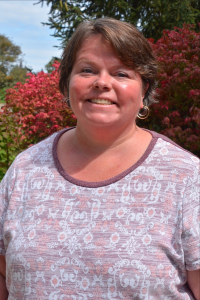 Mariah Kucera
kucerama@msu.edu
---