F3 Series: Paul Filary
September 12, 2019 3:00PM - 4:00PM
Natural Resources 338
---
Contact: Lauren Noel
MSU Forestry is proud to continue our newest series: Find your Future in Forestry (F3). The series invites alumni or others in the forestry profession to speak to current or prospective forestry students regarding their career in forestry. This is a great opportunity to ask real questions and get real answers about the real world of forestry!
Please join us as we welcome Paul Filary, Director of Operations of Kramer Tree Specialists! Paul would be a fantastic contact in any forestry student's future.
From Paul:
"My career path in the forestry and now arboriculture industry never began or involved chainsaws, heavy equipment operation nor professional tree climbing, yet I have had a very successful career in this amazing industry. I will talk about how I came upon forestry as my educational focus and degree program, and then expand upon my professional career and how the choices I have made in my professional career have allowed me to be in the role I am today. There is so much opportunity in this industry and understanding those opportunities will help an individual make the best choices in order to achieve their desired career path."
Get Directions
Related People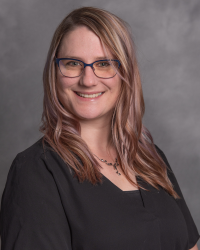 Lauren Noel
517-355-8239
lnoel@msu.edu