Facilitative Leadership - August 23-25, 2022
August 23, 2022 - August 25, 2022
Registration Deadline: August 5, 2022 - 12:00AM
Brody Square (241 Brody W, East Lansing, MI 48825) in rooms 136, 138, 175 and 159
---
Contact: Will Cronin
This three-day class focuses on creating an inclusive culture of collaborative learning in teams, communities and organizations. It is for both new and experienced leaders, managers, facilitators and graduate students who would like to develop or improve their facilitative leadership skills. It takes place at Brody Square (241 Brody W, East Lansing, MI 48825) in rooms 136, 138, 175 and 159. The workshop begins at 9:30 a.m. on day one and ends by 3 p.m. on day three. There is an evening session on the first day that will end about 8 p.m. Sessions on the second and third days will begin at 8 a.m.
The cost of the workshop is $700.

Lodging:
A room block has been reserved the Kellogg Hotel and Conference Center (217 S. Harrison Rd., East Lansing, MI 48824). The cost of the room is $120.
You may make your reservations online by:
Go to kelloggcenter.com
Click on the "Reservations" link at the top of the page
Select "Book a Room" link
Enter arrival, departure, rooms, and number of adults and children
Select "More Options" and enter your Code for Group Block: 2208FACLEA
Click "Check Availability"
You may also make reservations by calling 800-875-5090 and refer to the Code for Group Block: 2208FACLEA or Block Name: Facilitative Leadership Room Block

Participants will be required to participate in a D2L course as an introduction to and background for facilitative leadership concepts. Details regarding access to the class will be sent prior to the program.
What is facilitative leadership? Facilitative Leadership workshops help build the capacity of groups or organizations to use the collective talents of its members to coordinate actions, strengthen relationships, and enable the group to meet its goals. It is designed to build and strengthen the skills and personal confidence necessary to lead and facilitate productive meetings.
The goal of the class is to provide experiential grounding in leading groups to have more effective and efficient meetings and work together in a positive and productive way. During the workshop participants practice skills in leading a group discussion, reaching consensus, encouraging creativity, setting outcome-based goals for meetings, keeping a group focused, and creating action plans. Every participant facilitates during the workshop and receives extensive written and verbal feedback from the instructors and colleagues in the course. All practice facilitations are based on real-world situations brought in by the participants.
Class size is limited to 24 to 30 participants. This allows time for every participant to practice facilitating and receive coaching and feedback in small groups. Due to the focused nature of the workshop, participants are asked to participate fully in the three days without phone calls, meetings and other interruptions which diminish the learning experience for all. You will apply what you've learned in practice facilitation sessions, in a safe and supportive environment.
The cost of this workshop includes day one lunch and dinner, and day two and three lunch only. Lodging is not included for this session. You will need to reserve and pay for lodging on your own.
There is typically a waiting list for this session, so please indicate as soon as you become aware if you are no longer able to attend, so that we may fill your seat. If you cancel three weeks prior to the workshop, and we can fill your seat, you will receive a full refund; otherwise, a cancellation fee of $250 applies. With less than two week's notice, you will forfeit your entire registration fee.

Michigan State University is committed to providing equal opportunity for participation in all programs, services and activities. Accommodations for persons with disabilities may be requested by contacting the event contact Will Cronin two weeks prior to the start of the event August 9, 2022 at croninwi@msu.edu or 906-281-7270. Requests received after this date will be honored whenever possible.
Additionally, the Facilitative Leadership training uses a variety of teaching materials, such as chalk, scented markers, dry erase markers, glue, lamination, and adhesives such as masking tape. You will be asked to record on a flip chart, stand, and both participate in and lead a variety of facilitation techniques demonstrated in the workshop. We would like to accommodate all needs individuals might have prior to the session. Please explain below if you have allergies or require a learning accommodation.
Get Directions
Related People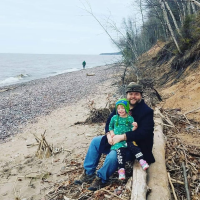 Lindsey Gardner
lgardner@msu.edu
---