Fall 2021 BSP Events
September 9, 2021 - December 17, 2021
---
Contact: Sammi Trepeck , Madi Pellman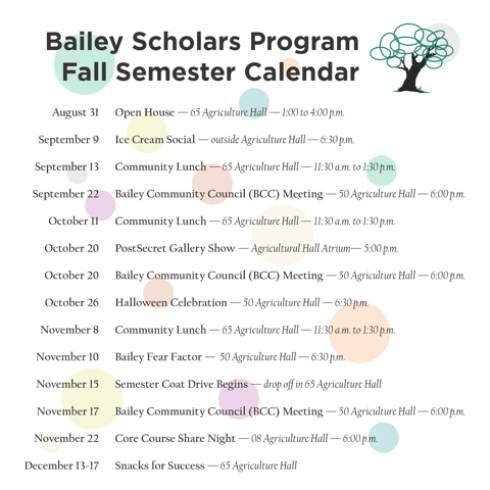 Join us for our monthly community lunch to engage in conversation and form your Bailey community!
Looking to support your class projects? Join us for monthly Bailey Community Council Meetings where you can help us make decisions that impact your BSP experience!
Can't make it to our monthly meetings? We hope we can see you at our socials! Let's make 2021-2022 an unforgettable moment with BSP!
Community Lunches (11:30AM to 1:30 PM 65 Agriculture Hall)
September 13
October 11
November 8
Bailey Community Council (BCC) Meetings 6:00 PM (50 Agriculture Hall)
September 22
October 20
November 17
Socials and Events
Post Secret Gallery Show: October 20 at 5:00 PM (Agricultural Hall Atrium)
Halloween Celebration: October 26 at 6:30 PM (50 Agriculture Hall)
Bailey Fear Factor: November 10 at 6:30 PM (50 Agriculture Hall)
Semester Coat Drive begins: November 15, drop off at 65 Agriculture Hall
Core Course Share Night: November 22 at 6:00 PM (08 Agriculture Hall)
Snacks for Success: December 13-17 (65 Agriculture Hall)
Related People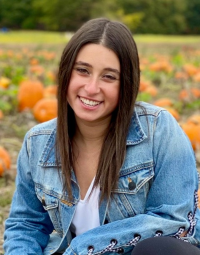 Sammi Trepeck
trepecks@msu.edu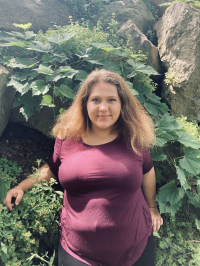 ---