Fall Into Fun 4-H SPIN Club
October 13, 2021 - November 24, 2021 The first week's game prompts will be released at this date and time.
Online
---
Contact: Talynn Johnson talynn.johnson@affiliate.msu.edu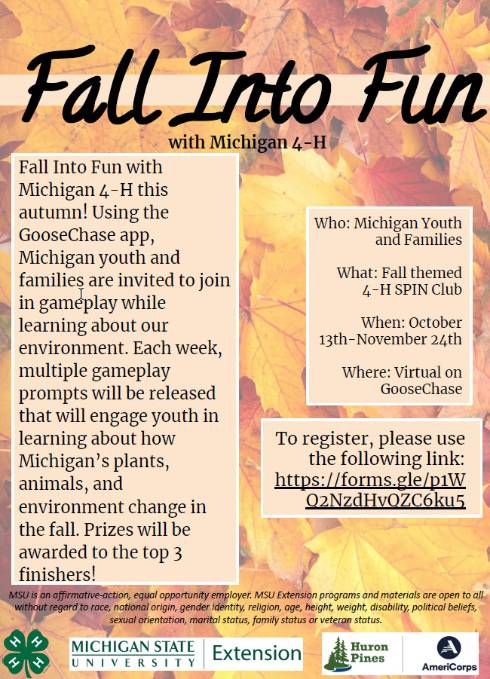 Fall Into Fun with Michigan 4-H this autumn! Using the GooseChase app, Michigan youth and families are invited to join in gameplay while learning about our environment. Each week, multiple gameplay prompts will be released
that will engage youth in learning about how Michigan's plants, animals, and environment change in the fall. Prizes will be awarded to the top 3 finishers!
Who: Michigan Youth and Families
What: Fall themed 4-H SPIN Club
When: October 13th-November 24th, GooseChase missions will be released on Wednesday mornings. The game will close on November 24th.
Where: Virtual on GooseChase
Register at https://forms.gle/p1WQ2NzdHvQZC6ku5
Related People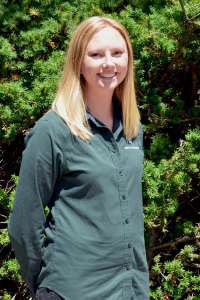 Katelyn Golembiewski
burnska9@msu.edu
---