Field Crops Virtual Breakfast
September 3, 2020 7:00AM - 7:30AM
Online via Zoom
---
Contact: Maninder Singh , Philip Kaatz
This week's Virtual Breakfast focuses on corn silage mycotoxins feautring Manni Singh.
Every Thursday at 7 a.m. from April 16 through Sept. 10, 2020, you can get the latest information from our MSU field crop specialists and educators on the Field Crops Virtual Breakfast. The scheduled topics will be fluid, flexible and focused on the most current topics. All field crop producers, agribusiness professionals, government agency personnel and others interested in field crops production and management are encouraged to participate in our annual virtual meeting series.
Participating is easy! You can join the live meeting via Zoom using a computer, tablet, mobile device or regular phone line. If you are new to Zoom, simply download the Zoom app and you will be ready to join online every week to see visuals shared by presenters. A call-in by phone option is also available but note that you will only hear the audio portion.
Participants must sign up to receive an email notification with instructions for joining the Virtual Breakfast. You only need to do this once and you will receive the Zoom link and call-in phone number, as well as weekly reminders every Wednesday.
Get Directions
Related People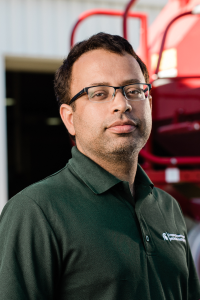 Maninder Singh Ph.D.
msingh@msu.edu