Field Crops Virtual Breakfast
September 5, 2019 7:00AM - 7:30AM
Online via Zoom, https://msu.zoom.us/j/552324349
---
Contact: Monica Jean
MSU Extension's Field Crop Virtual Breakfast continues with a discussion on calibrating yield monitors with Dennis Pennington.
MSU Extension specialists and educators are teaming up to bring agribusiness professionals and farmers a series of "Virtual Breakfast" meetings. These 30-minute online meetings will start your day off right with discussion of current field and weather conditions, timely crop production tips and the latest information on emerging issues likely to affect growers across the state.
The live, online meetings will run 7–7:30 a.m. every Thursday from April 25 to Sept. 5, 2019.
Participants can join using their computer, mobile device or regular phone line. Follow the Zoom link at https://msu.zoom.us/j/552324349 to join online, or call in by dialing 669-900-6833, Meeting ID: 552-324-349.
To receive a weekly email reminder of the Virtual Breakfast, sign up at http://eepurl.com/gm-PIv. Participants receiving emails can opt in or out at any time.
Can't make it Thursday morning? Watch the recording!
For those who cannot join on Thursdays at 7 a.m., the Virtual Breakfast sessions will be recorded for later viewing with closed-captioning on the Field Crops Virtual Breakfast webpage. Podcasts are also be available on iTunes, Soundcloud and Spotify.
Related Topic Areas
Get Directions
Related People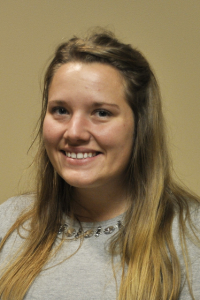 Monica Jean
906-786-3032
atkinmon@msu.edu