Field Crops Webinar Series 2022: February 14, 2022
February 14, 2022 7:00PM - 8:00PM
Webinar
---
Contact: Eric Anderson
Field crop producers, consultants and agribusiness professionals are invited to participate in a series of eight online programs addressing field crop production and pest management on Monday evenings Feb. 7 through March 28, 2022. Participants will be able to access the expertise of agriculture specialists and educators from the comfort of their home or office.

The theme for this year's series is Two for the Price of One: Conversations in Row Crop Agriculture. Each session will feature two speakers giving short presentations and discussing different aspects of the topic in an informal talk-show / podcast format with plenty of opportunity for interaction with the audience. Participants will hear how to enhance their corn, soybean and forage production systems in the coming season and have an opportunity to ask questions of agricultural experts.
The live webinar presentations will run 7 - 8 p.m. ET each Monday evening. One MDARD Pesticide Recertification (RUP) Credit will be available through each live webinar for application to one of the following categories: Private Core, Commercial Core, or Field Crops. One continuing education credit (CEU) for Certified Crop Advisers will also be available for each live session. The sessions will be recorded, and participants can view the programs independently online at a later date (no credits available for viewing recordings).
Topics in the series include:
| | | |
| --- | --- | --- |
| Feb. 14 | Soybean Best Management Practices – Have They Changed Over Time? | Mike Staton, Soybean Educator, MSU Extension & Mark Seamon, Research Coordinator, Michigan Soybean Association |
| Feb. 21 | Corn Management Today: Does Chasing the Last Bushel Pay? | Emerson Nafziger, Professor Emeritus and Extension Agronomist, University of Illinois & Kyle Kelley, Agronomist, Cropwatch LLC |
| Feb. 28 | The Rise and Fall of Armyworm and the New Insect Guide | Chris DiFonzo, Field Crop Entomologist, MSU & Kelley Tilmon, Agricultural Entomologist, The Ohio State University |
| March 7 | Managing Crop Fertility When Input Costs are High and Margins are Thin | Kurt Steinke, Field Crop Soil Fertility Specialist, MSU & Jim Camberato, Soil Fertility Specialist, Purdue University |
| March 14 | Weed Control in Hay Fields and Pastures | Kim Cassida, Forage and Cover Crop Specialist, MSU & Erin Burns, Field Crop Weed Specialist, MSU |
| March 21 | Nematode Management Options for 2022 | Greg Tylka, Nematode Specialist, Iowa State University & Marisol Quintanilla, Nematode Specialist, MSU |
| March 28 | Tar Spot Management - Hybrids, Fungicide Efficacy and Optimizing Fungicide Timing | Marty Chilvers, Field Crop Pathologist, MSU & Damon Smith, Field Crop Pathology Extension Specialist, University of Wisconsin-Madison |
Related People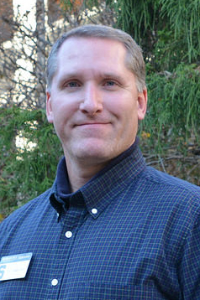 Eric Anderson
eander32@msu.edu
---