First Tuesday Mixer: Becoming Comfortable Breaking Barriers with Dr. Jeneen Abrams
October 2, 2018 5:00PM - 6:30PM
Large Private Dining Room of Brody Square
---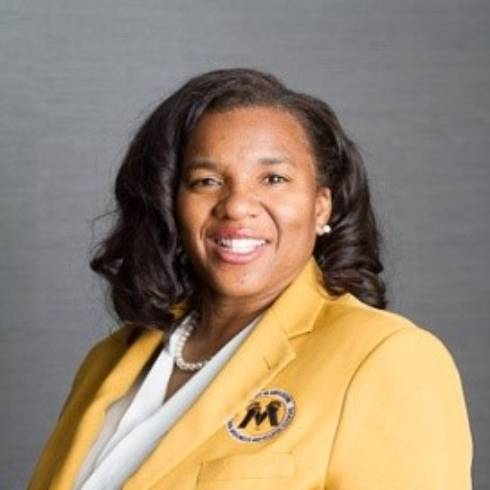 Dr. Jeneen Abrams, is a native of Philadelphia, PA, she holds a Bachelors degree from Penn State University in Agriculture Sciences, a Masters degree from Alabama A & M University in Plant Molecular Genetics and her Ph.D., from the University of Tennessee. Dr. Abrams is believed to be the first African American woman in the United States to receive her Ph.D. in Plant Breeding & Genetics and has been recognized for her research as a winner of two national research awards and fully funded research grants.
She is crop breeder specializing in soybean and vegetable crops and an expert plant physiologist with the keen ability to select for amino acid modification and improvement. She recently joined the Department of Botany and Plant Pathology at Purdue University where she teaches the largest foundational plant science course Botany 1110 for the College and is currently planning courses in breeding, genetics and medicinal plants.
She also serves as the National President of MANRRS, a leadership training organization focused on strengthening diversity and inclusion in agriculture and natural resources.
Dr. Abrams is passionate about plants and people and finds such joy blending those passions together through academia.
Dr. Abrams will join us to talk about her path in her discipline as well as ongoing efforts to strengthen our disciplines with a focus on diversity, equity and inclusion.
Please note that you can attend this event either in person or via Zoom.
First Tuesdays are a program of the Office of Diversity, Equity and Inclusion of CANR and are an opportunity for graduate students to interact outside of the classroom with each other as well as faculty, guest speakers, and peers – to network as well as give and receive support and advice.
Get Directions