Fisheries Heritage Trail Conference 2019
October 16, 2019 - October 17, 2019
Bay City, MI
---
Contact: Brandon Schroeder, schroe45@msu.edu, 989-354-9885
Our valuable Great Lakes fisheries (past, present, and future) can benefit
local museum programs,

enhance coastal tourism development opportunities,

and support community development efforts.

Learn more about Michigan's Great Lakes Fisheries Heritage Consortium projects and partnerships, including a newly launched regional fisheries heritage trail website.
This educational program is open to everyone interested in promoting maritime heritage tourism and Great Lakes stewardship.
Registration is $50 ($30 students) to participate.
Wednesday, Oct. 16: Activities begin at noon at Wenonah Park (downtown Bay City, on the river) and include a networking mixer, picnic (provided), and local tours; followed by Consortium business meeting (open to all), and dinner on your own.
Thursday, Oct. 17: We'll meet 9 a.m.-3:30 p.m. at the Bay City State Park for our Educational Great Lakes Heritage Trails Conference.
Related Topic Areas
Keweenaw County, Houghton County, Baraga County, Menominee County, Delta County, Marquette County, Alger County, Schoolcraft County, Luce County, Chippewa County, Mackinac County, Emmet County, Charlevoix County, Cheboygan County, Presque Isle County, Alpena County, Leelanau County, Benzie County, Manistee County, Grand Traverse County
Get Directions
Related People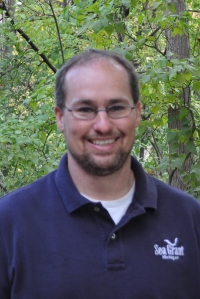 Brandon Schroeder
989-354-9885
schroe45@msu.edu