Food Labeling Workshop 2020
July 21, 2020 - July 22, 2020
---
Contact: Please contact Andrea Besley at abesley@msu.edu for more information.
Save the date! July 21-22, 2020
The Institute for Food Laws & Regulations at Michigan State University will present a Food Labeling Workshop on July 21-22, in East Lansing, Michigan.
This workshop is designed for food industry personnel and regulatory officials who are responsible for reviewing food labels and labeling for compliance with state and U.S. federal law. Those involved with label development or review will find the course invaluable. Trade association staff, food consultants, and attorneys will also find this program valuable.
Topics at the workshop include the latest information on food allergen labeling, requirements for principal and information panels, ingredient statements, nutritional labeling, nutrient content claims, and health messages along with practical issues in food labeling regulation. The workshop format will also allow time for questions and a hands-on review of label problems.
Stay tuned for details.
Related People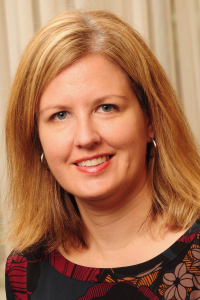 Andrea Besley
517-884-0608