Food Security Summit -February 23rd, 2021
February 23, 2021 10:00AM - 11:30AM
Zoom Webinar
---
Contact: For questions pertaining to the program content, contact Michele Worden at northwestmifoodcoalition@gmail.com. For questions pertaining to the registration process or the Zoom platform, contact Jennnifer Berkey at 231-342-9595 or berkeyj@msu.edu.
The Food Security Summit is a six-part virtual series aiming to create space for people to learn about needs and resources and explore a shared understanding and a common vision to address regional food insecurity and hunger in the greater Grand Traverse region. It strives to create additional public awareness through sharing data and stories of care, resiliency, and change, and to highlight a whole-community issue that is rapidly increasing in severity with the onset of the COVID-19 pandemic.
Food insecurity and hunger were already-growing problems prior to the pandemic, and are now magnified. Our food system is broken and we collectively have an opportunity to improve it. These are immediate problems that need quick implementation and long-term solutions rooted in sound community-based policies, programs, and strategies.
We invite you to attend if you are: experiencing food insecurity, supporting a family member or neighbor experiencing food insecurity, working at a food pantry or at an agency providing food assistance, a community member wanting to learn and support people experiencing food insecurity, working at an organization that supports people, or a community that is experiencing food insecurity, or simply curious about learning more about food and the future of your community.
Register for one or all sessions

DATES:

Feb. 23, 2021 Session 5 – What values drive our solutions?

March 9, 2021 Session 6 – What's Next? Chartering a path forward for food security for our community?

All sessions are 10 to 11:30 a.m. EST

WHERE: All sessions will be hosted over Zoom. A link to participate in the session will be emailed to you prior to the event.

This series is funded by a grant from Rotary Charities.
Event partners: Northwest Michigan Food Coalition, MSU Extension, Food Rescue of Northwest Michigan and Groundwork for Resilient Communities
Related People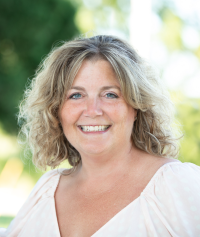 Jennifer Berkey
berkeyj@msu.edu
---