Foreclosure Basics - April 22 MCC
April 22, 2021 10:00AM - 11:30AM
Zoom
---
Contact: For event information contact Brenda Long at longbr@msu.edu
April 21, 2021 from 10 - 11:30 a.m. EST
Brenda Long, MSU Extension Educator and HUD certified housing counselor specializing in Financial and Homeownership Education
Web based education
Log on from the comfort and privacy of your own home
or convenient place with Internet
This seminar offers a variety of information to homeowners who want to avoid foreclosure. Topics include:
The mortgage foreclosure process in Michigan
The property tax foreclosure process in Michigan
Preparing a crisis budget and workout application
How to explain and document a hardship
Connecting with housing counselors at the first sign of trouble
Workout options
COST: FREE
Instructions: Required when there is an image. Written in sentence format with punctuation with a basic description of the image, for web accessibility purposes.
Image Description:
Instructions: If cropped versions of images are not provided explicitly, The selected image will be cropped as shown here.
Image Crop Preview:
3:2 Horizontal Image Crop
Instructions: Optional. Upload a resized custom crop of the primary image. Used primarily for the horizontal promo container in dotCMS.
Square Image:
Instructions: Optional. Text field for use only when needed to include more specific information about event start and end times.
Time:
Instructions: Full address of event location, including address, city state and zip code. Can also add in building name or place and room number. If Zoom, webinar, Online or TBA, or a URL, are input then the "Get Directions" button will be hidden once published.
Location:
Instructions: Enter the address of your event or search for location by clicking open map.
Geolocation:
Instructions: Name and details of primary event contact. Could be a person or general office. If name exactly matches name of related person record, system will link name to person profile.
Contact Information:
Instructions: Required. Full details about the event with all the important information. Note that the information provided in the summary will not appear on the main event page, so all important information from the summary should be included in the full description.
Description:
Related People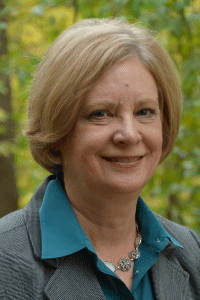 ---