From Exclusive to Inclusive: The Evolving Single-Family Zone
November 11, 2020 6:30PM - 8:30PM
Zoom
---
Contact: For more information contact Brad Neumann, Senior Extension Educator, at neuman36@msu.edu.
Since its creation, zoning has been used to create separation – separation of land uses, separation of activities, separation of individuals. This separation has had many benefits for communities, including public health, economic development, and environmental protection, but it has also resulted in patterns of development that exclude some uses and individuals from areas of our communities. Today, many Michigan communities are more racially and economically segregated than at any point in their history.

Mixed-use development patterns are being applied more frequently in communities to provide variety in housing types and to reinvigorate downtowns. However, the single-family residential zoning district remains a pocket of exclusivity. These exclusive single-family neighborhoods have created challenges for communities in providing housing variety that is affordable for the entire range of community socio-economic levels. Given needs in communities for diversity of housing options, both in type and cost, these single-family residential zones may be areas of opportunity for innovative and inclusive land use strategies.

The webinar will cover:
History of zoning as a tool of exclusion
The housing availability and affordability conundrum
Strategies for creating more inclusive zoning including Accessory Dwelling Units and other modifications to density and dwelling size standards
Mixed-residential use and design considerations
The webinar will be delivered via Zoom Webinar. Participants will need an internet connection, computer or mobile device not smaller than an iPad or tablet, and speakers/headset or phone for audio.
Date: November 11, 6:30 - 8:30 p.m. EST
Cost: $20 - Regular Registrants; $15 - Master Citizen Planners

Continuing Education: The webinar is approved for two (2) hours of continuing education for the American Institute of Certified Planners (AICP) and Master Citizen Planner (MCP) credentials.

Instructors: Brad Neumann, AICP, Harmony Gmazel, AICP, Mary Reilly, AICP, and Tyler Augst - all of MSU Extension

Image source (L to R): Warren LeMay (https://creativecommons.org/publicdomain/zero/1.0/); Infrogmation of New Orleans (https://creativecommons.org/licenses/by-sa/3.0/deed.en); B. Neumann; B. Neumann; Wikipedia (https://creativecommons.org/licenses/by/2.0/); B. Neumann
Related Topic Areas
Business, Community, Entrepreneurship, Economic Development, Government, Livable Communities, Planning, Public Policy, Family, Leadership, Connecting Entrepreneurial Communities
Related People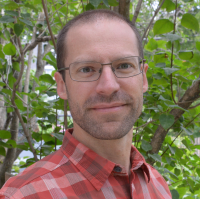 Brad Neumann AICP
neuman36@msu.edu
---