Fruit Tree Pruning Workshop - Dickinson
March 19, 2020 3:30PM - 5:00PM
W6720 Maplewood Dr., Iron Mountain, MI 49801
---
Contact: Rebecca Krans
Open to anyone interested in learning more about proper fruit tree pruning and 'smart' fruit tree care. This younger orchard contains apple and pear trees. We will demonstrate and practice the proper way to train and prune apple trees. Renovation of older apple trees will also be discussed. Be sure to dress for the weather, as we will be outside the entire time.
When: Thursday, March 19 from 3:30—5 p.m. CST
Where: Mike & Deb McCash Orchard, W6720 Maplewood Dr., Iron Mountain, MI 49801. FYI—GPS directions will not steer you correctly. Directions: If coming from Iron Mountain, take Pine Creek Rd. off of Lake Antoine Rd. for 2 miles. Turn left onto Bluff View (If coming from either east or west, turn north at the intersection with the old white schoolhouse). Go 1/2 mile and take first road to right (this will be Maplewood Dr.). There will be an old stone house & old red barn on the left. Go another 1/2 miles and take a left to stay on Maplewood Dr. (the paved road). Go over the crest of the hill, the house and orchard will be the first drive on the left. Stay left to drive to the orchard. Please park along the drive or near the orchard if the ground is still frozen.

Cost: $5 until March 12. $10 after March 12.
***There is a $5.00 cancellation fee for those who do not cancel before March 12.***
Get Directions
Related People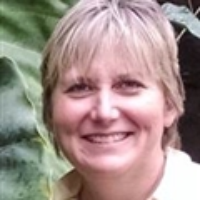 ---