Galactic Voyager 4-H SPIN Club
October 5, 2021 - October 26, 2021
(In-Person) Vassar, MI
---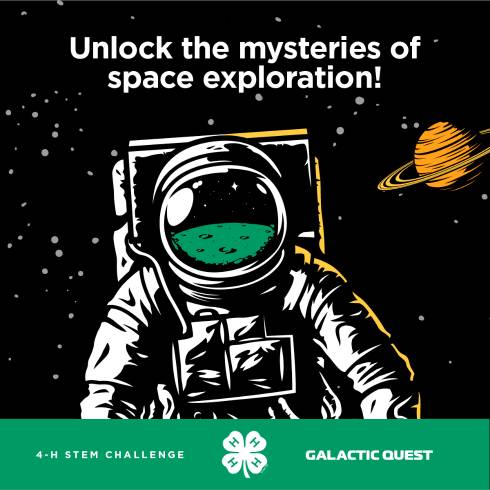 The Galactic Quest 4-H SPIN Club will explore space this October and complete the 2021 National 4-H STEM Challenge.
Designed by Clemson University, the 2021 4-H STEM Challenge, Galactic Quest focuses on the mysteries and adventures of space exploration. Youth will learn the foundation STEM skills while they explore some of the same questions top scientists and engineers are working to solve. Activities range from physics and engineering to computer science and space agriculture including the Astro Adventure Board game, building telescopes, using mechanical arms to harvest crops, and learning about cyber safety through decoding.
Taught by one one of Saginaw County 4-H volunteers, the Galactic Quest 4-H SPIN Club will meet in-person starting October 5th in Vassar.
Open to Saginaw County 4-H members ages 8-14. Space is limited! Contact gathstac@msu.edu for information about the Club and registration.
Get Directions
---