Get On Board! Effective Board Meetings and Good Governance - April 19
April 19, 2021 6:00PM - 7:30PM
Virtual
---
Contact: For content questions contact Mary Reilly, AICP, Extension Educator, at 231-889-4277 ext. 1 or reillym8@msu.edu. 

Monday, April 19, 6-7:30 p.m. EST: Meeting Process
The board chair, members, staff, and public are all important meeting participants. In this session, we will review the fundamental practices for leading meetings effectively. Each person must understand their role during a meeting and having clarity around the meeting process. We will discuss formal process documents like bylaws, code of conducts, and agendas, as well as skills for efficiency and inclusion.
Monday, April 26, 6-7:30 p.m. EST: Parliamentary Procedure/Robert's Rules
An introduction to Parliamentary Procedure based on Roberts' Rules of Order, the most widely used parliamentary authority. This session will focus on parliamentary principles, motions, and debate and decorum during meetings. Participants will also have the opportunity to explore scenarios and practice skills.
All session will be recorded and provided to registrants. Additional resources and session recordings will be available on a Google Site shared through the registration process.

Cost: $50 individual registration for the webinar series, $200 group registration (up to 10 people).
Related People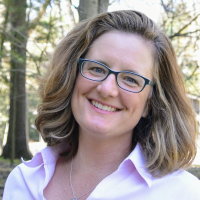 Mary Reilly MS, AICP
reillym8@msu.edu
---