Global Scholar Presentation - Aquaculture Education: Swimming from Great Lakes to Great Seas
October 17, 2022 12:00PM - 1:00PM
Registration Deadline: October 17, 2022 - 12:00AM
---
Contact: Lauren Jescovitch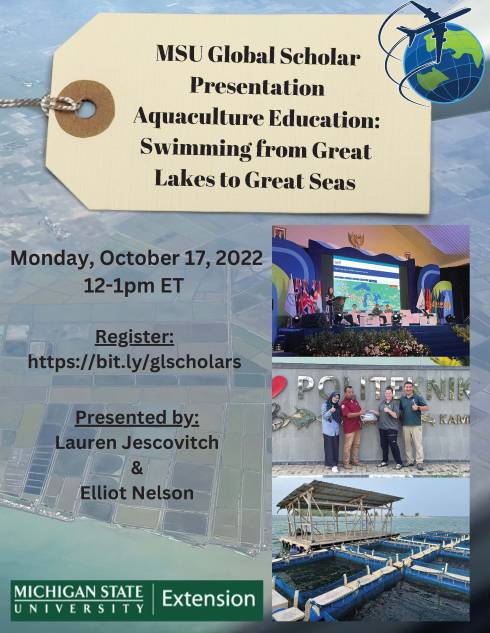 Join MSU Extension Sea Grant Educators Dr. Lauren Jescovitch and Elliot Nelson as they share about their recent travel to Indonesia to learn about Indonesian aquaculture practices and culture.
This trip was funded by Michigan State University's Agriculture and Natural Resources 2022 Global Scholars Program. This presentation will highlight international partnerships as well as aquaculture curriculum enhancements using 360 Virtual Reality tour productions.
Presentation is free, but you must register to receive the Zoom link.
Related People
---