2020 Grand Rapids Smart Gardening Conference
March 7, 2020 8:45AM - 4:15PM 8:50 a.m. - 4:15 p.m.
Devos Place, 303 Monroe Ave NW Grand Rapids, MI 49503
---
Contact: Diane Brady, bradydi1@msu.edu, 616-632-7865.
SATURDAY, MARCH 7, 2020
DeVos Place
303 Monroe Ave. NW
Grand Rapids, MI 49503
8:50 a.m.
WELCOME - Diane Brady and Rebecca Finneran


"Smart Plants - Magical Interactions Between Flowers and their Pollinators"


Dr. Robert Geneve, University of Kentucky, Department of Horticulture
Flowering plants and pollinators have been doing the "dating dance" since the beginning of time. Flowers may be designed to attract and interact with many general or one specific pollinator. If a single plant can ONLY be pollinated by a single pollinator, there is no margin for error when it comes to attractiveness. Join Dr. Robert Geneve in a scientific look at how flowers signal, lure or "trick" pollinators into their nectar-filled lair. Some even have moving parts that, if you look close, you can see the "magic" in those flowers!
"Dig, Grow and Eat: Smart Tips for Vegetable Gardening Success"
Lisa Hilgenberg, Chicago Botanic Garden Horticulture
Maximize beauty and abundance in your vegetable garden by learning how to incorporate smart gardening techniques such as building resilient soils - the key to producing highly nutritious produce. Learn practical strategies to help control weeds, insects and diseases and to reduce chemical inputs. Hilgenberg will give easy tips for creating a beautiful vegetable garden by using tried and true ornamental combinations and the newest dwarf varieties to help you spring into vegetable gardening!
"Creepy, Crazy, Captivating Caterpillars"
Duke Elsner, Ph.D. (The Bug Guy), Michigan State University Extension Emeritus

Insects are not only overwhelmingly diverse but if you consider each metamorphic form, a complex array of shapes, colors and personalities emerge that will tease every budding entomologist's imagination. Caterpillars a.k.a. "Lepidopterans" are among the most intriguing group. From the artistically marked spurge hawk moth to the stinging, spiny Automeris, this group is not only intriguing, but sometimes pack a punch when handled. Join Lepidopteran lover Dr. Duke Elsner in a look at many types of caterpillars that may be munching on your gardens.

"Edible Ornamentals" - Infuse edible plants throughout your landscape"
Lisa Hilgenberg, Chicago Botanic Garden Horticulture
Join the world class horticulturist Lisa Hilgenberg once again to expand your vision of "What is Edible?" Wherever there is a sunny spot, there's room for a pot, planter, trough or garden bed to grow edible plants. Fresh ideas on design and planting for ornamental and productive fruit and vegetable gardens. An artful approach to edible landscaping for gardeners.
" Bee-hind the scenes: The Secret Lives of Bees in your Garden"
Nate Walton, MSU Extension Entomologist, Consumer Horticulture Educator
Today's pollinators navigate an increasingly unnatural world on their daily quests to survive. Take a look behind the scenes of pollination as you learn how some of Michigan's native bees find food, water and shelter in the modern world. You will learn how to look at your garden from a bee's-eye-view and to implement strategies to create habitats where pollinators thrive.
4:15 p.m.
Adjourn
Conference Cost: $59.00 (Lunch on your own)

Registration deadline: Friday, Feb. 27, 2020 at midnight or when full
Registration at the door is not available.

Payment Options:
Credit Card: Recommended at this secure MSU payment site to expedite your seat reservation.
Check: Payable to Michigan State University and postmarked by Feb. 17, 2020.
Your seat is not reserved until your balance is paid in full.

You will receive a confirmation email once you have registered and your balance is paid in full.
Your registration name badge, which will provide you admittance to the 2020 West Michigan Home and Garden Show, will be mailed to you prior to the conference.

Extension Master Gardeners: This conference will count for 6 education hours to be reported in the VMS selecting the project: 2020 Smart Gardening Conference - GR.

Cancellation Policy: Sorry, no refunds, but attendance substitutions are acceptable.

This event will not be cancelled unless the facility closes.
Related Topic Areas
Newaygo County, Allegan County, Barry County, Ionia County, Ottawa County, Gardening in Michigan, Muskegon County, Kent County, Montcalm County, Vegetable Gardening, Flower Gardening, Vegetables, Lawn & Garden, Community Gardening
Get Directions
Related People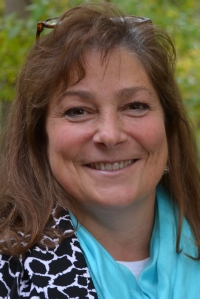 Rebecca Finneran
Finneran@msu.edu
---