Happy Cows Live in Michigan! Jan. 31
January 31, 2019 9:30AM - 12:30PM
Hillsdale County MSU Extension, 20 Care Dr. Suite B, Hillsdale, MI 49242
---
Contact: Shelly Sowles/Marianne Buza, 989-269-9949, mbuza@msu.edu
Happy cows are profitable cows. Learn how animal well-being can impact your bottom line and which well-being practices can improve cow performance. This program can help you find low-cost solutions to improve productivity.
Agenda:
Becoming LEAN not THIN: Looking for Constant Improvements
Is Heat Stress Burning Your Bottom Line?
Heat Stress Project – Lessons Learned
Impact of Stocking Density on Health and Profitability
Rumen Stability: One Key for Happy and Profitable Cows
Calf and Heifer Housing, Health and Nutrition
Speakers: Paola Bacigalupo, Marianne Buza, Faith Cullens, Phil Durst, Kathy Lee, Martin J Mangual, Stan Moore
Each meeting begins at 9:30 a.m. and concludes at 12:30 p.m. with lunch following. Price is $15 per person and includes lunch. Click here for the event flyer.

Dates and locations:
Jan. 24, 2019 – Ottawa County MSU Extension, 12220 Fillmore St., West Olive, MI 49460
Jan. 29, 2019 – Isabella County MSU Extension, 200 N. Main St., Mt. Pleasant, MI 48858
Jan. 30, 2019 – Agro-Culture Liquid Fertilizer, 3055 M-21, St. Johns, MI 48879
Jan. 31, 2019 – Hillsdale County MSU Extension, 20 Care Dr. Suite B, Hillsdale, MI 49242
Feb. 12, 2019 – Wexford County MSU Extension, 401 N. Lake St. # 400, Cadillac, MI 49601
Feb. 13, 2019 – Ogemaw County MSU Extension, 205 8th St., West Branch, MI 48661
Feb. 14, 2019 – Jay's Sporting Goods, 1151 S. Otsego Ave., Gaylord, MI 49735
Feb. 19, 2019 – Franklin Inn, 1070 E Huron Ave., Bad Axe, MI 48413
Event Location
20 Care Drive, Suite B Hillsdale, MI 49242
517-439-9301
Get Directions
Related People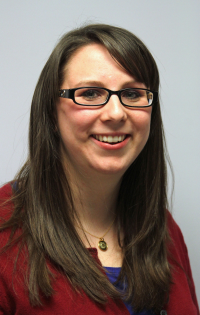 Marianne Buza
989-269-9949 ext 612
mbuza@msu.edu