Hay Production 101
March 2, 2021 - March 25, 2021
Zoom Webinar
---
Contact: For more information, contact Renae Latoski at latoskir@msu.edu.
Hay Production 101 will provide participants with all they need to know about hay. This virtual course is primarily aimed at first time and beginning hay growers, but anyone aiming to increase their knowledge of hay production is welcome. The course will cover a variety of topics, including the unique challenges of growing and managing hay in Michigan. Because of the systematic structure of the course and the importance of building foundational knowledge about hay, participants should attend all sessions. The MSU Extension teaching team is led by Forage Specialist Kim Cassida, with other Specialists and Educators contributing throughout the course.
Cost: $85
Session schedule
Tuesday, March 2 - Introduction, Economics & Marketing
Thursday, March 4 - What to Grow: Species, Varieties & Forage Quality
Tuesday, March 9 - Fertility and Soil Management
Thursday, March 11 - Establishment and Renovation
Tuesday, March 16 - Pest Management: Weeds, Insects, Disease
Thursday, March 18 - Harvest Management I: Timing the Harvest & Getting Hay Dry
Tuesday, March 23 - Harvest Management II: Baling, Post-Harvest Processing & Storage
Thursday, March 25 - Baleage
Please note this order of session topics may change slightly throughout the course based on speaker availability, but all courses will take place on Tuesdays and Thursdays from 7-8:30 p.m. EST. Sessions will be recorded and available to registered participants.
Credits available
CCA and RUP credits are currently pending but will be available for participants who attend live sessions. Credits are available only to Michigan residents. Participants must attend the live sessions for the entire time period to be awarded credit hours. Partial credit will not be awarded. Credits cannot be awarded to those who view the recorded session.
Related Topic Areas
Related People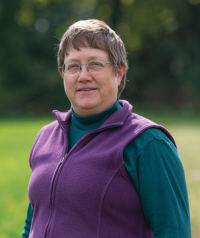 Kim Cassida Ph.D.
cassida@msu.edu
---