Horticulture Trivia Night
February 23, 2021 7:00PM - 7:45PM
Zoom Webinar
---
Contact: For more information contact David Lowenstein at lowenst6@msu.edu.

Description:
Join MSU Extension for a monthly trivia series about gardening. This is a chance to test your knowledge about all things plants, insects, and garden related in Michigan. There will be 30 multiple choice question/answers during this live event and prizes awarded to the top two scorers. Trivia night is open to gardening enthusiasts, trivia lovers, extension master gardeners, or anyone else who wants to play.

How it works: After registering, you will be sent a Zoom webinar link for this event. You will need a second device (phone or tablet) to answer the live trivia questions using a polling website called Kahoot. During the first few minutes of the event, there will be a demonstration of how to join and submit answers. Scoring is based on the correct answer and the speed at which an answer is entered. Please arrive by 7:05 p.m. to join the trivia game on time.

Cost:
$4
Free for the first 95 extension master gardeners (your certification will be verified with your county coordinator)

Prizes:
- $20 e-gift card to a MI-based seed company
- Garden club membership to English Gardens - stores in Detroit metro. (Valued at $20)
Thank you to English Gardens for donating the prize for this month's trivia event.

Cancellation policy: Refunds offered until Feb 21st. No refunds after this date.
Related Topic Areas
Native Plants and Ecosystem Services, Home Lawns, Vegetable Gardening, Home Trees & Shrubs, Backyard Fruit, Flower Gardening, Soils & Composting, Indoor Plants & Pests, Gardening for Pollinators, Master Gardener Program, Lawn & Garden, Community Gardening, Pollination
Related People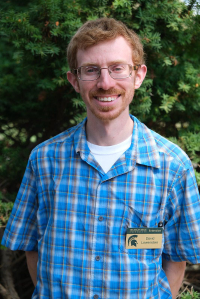 David Lowenstein PhD
lowenst6@msu.edu
---