16-Hour ServSafe Manager Training – Kent County - January 7 & January 14, 2022
January 7, 2022 - January 14, 2022
Registration Deadline: December 31, 2021 - 05:00PM
MSU Extension Kent County, Conference Room A, 775 Ball Ave NE, Grand Rapids, MI 49503 .
---
Contact: For more information, contact Wade Syers at syerswad@msu.edu or contact MSU Extension Kent County office (616) 632-7865.
January 7 & January 14, 2022
9 a.m. - 5 p.m.
Michigan State University Extension
Conference Room A
775 Ball Ave NE, Grand Rapids,
MI 49503

MSU Extension offers a 16-hour ServSafe® Manager training course and certification exam. This class is designed for anyone working in the foodservice industry, including non-profit organizations.

Participants must receive a 75% score on the exam to earn a certificate.

Registration Information

The course is $145 per person. The required textbook, ServSafe® Manager 7th edition book with answer sheet, is sold separately.
Textbook Requirement - Must Purchase Separately
Please order the ServSafe® Manager 7th edition textbook that contains an answer sheet. Please order your book and read it before attending class. After registering for this class you will receive a confirmation message that includes the instructions on how to purchase a ServSafe® 7th edition textbook with answer sheet.
Instructors
Classes are taught by MSU Extension educators, who are certified instructors and exam proctors through the National Restaurant Association.

Topics Covered
Providing safe food
Forms of contamination
The safe food handler
The flow of food
Food safety management systems
Safe facilities, cleaning and sanitizing
COVID-19 UPDATE: All participants, regardless of vaccination status, are required to wear a mask while indoors. Please do not attend any programs, meetings, or events if you feel ill. We are planning for an in-person program on January 7 and January 14. However, we continue to monitor the evolution of the pandemic and how this might impact the event. We will decide as to whether it is necessary to postpone or change the format of the event prior to January 7. This decision will be based on the status of the COVID-19 pandemic and the recommendations/guidelines from MSU, the State of Michigan, the Centers for Disease Control and Prevention and local health departments. You will be contacted regarding any changes or updates through the email you use to register.
Registration for this event has closed.
Get Directions
Related People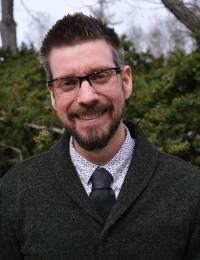 ---